Holiday Schedule 2017-2108
December 24
9:30 am Hot Vinyasa with Erica
10:00 am Flow & Stretch with Joyce
11:30 am Hatha with Cliff
ALL EVENING CLASSES CANCELLED
December 25
ALL CLASSES CANCELLED
December 26
10:00 am Gentle Hatha with Bob
12:00 noon – Hot Hatha with Eddee
ALL EVENING CLASSES CANCELLED

December 28
Sunrise Yoga CANCELLED
December 31
9:30 am Hot Vinyasa with Erica
10:00 Flow & Stretch with Joyce
11:30 am Hatha with Joanne
ALL EVENING CLASSES CANCELLED
January 1
12:00 noon Hangover Detox Flow with Amelia
ALL OTHER CLASSES CANCELLED
Give yourself the gift of yoga – the sale you've been waiting for!
Essential yoga kits available!
Kit includes:
One Everyday regular length BMat (Upgrade to a Strong mat for an additional $10)
One YOGAband carrying strap
One Lucky 7 class pass
Your choice of ONE of the following: BClean mat spray, Dr. Bronner's soap, Nature's Aid gel, No Sweat laundry soap, or EO lotion (while supplies last).
**Kit valued at $198. Available for purchase in studio until December 24, 2017***
NEW! Chinese Yoga guided in Mandarin with Joyce Marshall
陰陽瑜珈 – 陽瑜珈較專注於通過體位法的姿勢配合呼吸的運作來強化肌肉組織和增進身體筋骨的柔軟度,同時了解人體核心組織和脊柱如何相輔相成才能達到在每個瑜珈姿勢中所需的;穏定的基礎和完整的中心點,方能充分發揮其作用。相對的,陰瑜珈提供的是制衡的重要作用,以一系列的地板陰瑜珈體位姿勢,協助身體的脊柱解壓,讓肌肉中的筋膜釋放壓力,靱帶和肌腱得以伸展。讓伸展姿勢和平穩調和的呼吸來靜化和舒緩身心靈。時段: Monday at 12:15pm to 01:30pm
經絡養生瑜珈 – 以中國經絡為基礎搭配瑜珈理念和體位法的新風格瑜珈,從深度的伸展動作打通經絡,達到中醫和瑜珈療癒的功能。經絡為身體能量的渠道,直接或間接的與體內的五臟六腑相通相呼應,這些渠道遍布全身形成一個網絡。如果網絡中斷或堵塞,身體中的氣血無法正常運作到臟腑,器官沒有氣血提供的養分也無法完成正常生理功能,身體產生不平衡的情況,因此健康出現問題。當經絡暢通氣血自然流暢,經絡瑜珈通過特別設計的瑜珈體位法配合氣功和正確的呼吸來調和精氣神,刺激經絡和維持經絡暢通使其能量正常運行,喚醒人體自我平衡和自癒的能力達到健康目的。 時段: Wednesday at 09:45am to 11:00am
Upcoming Workshops
Vision Board and Yoga – Manifest Your Intentions for 2018 with Christine Lynes
Sunday, January 7th, 2018 from 1:30 pm to 4:30 pm
A vision board is a tool used to help clarify, concentrate, and maintain focus on a specific life goal. Literally, a vision board is any sort of board on which you display images that represent whatever you want to be, do, or have in your life. Creating and using vision boards serves several purposes, some of which include helping you to:
Identify your vision and give it clarity.
Reinforce your daily affirmations.
Keep your attention on your intentions.
The workshop will begin with a 45-minute yoga class (slow flow), followed by a brief meditation (15 mins) to help focus your intentions for 2018.
Price $50 per person plus HST. Materials are supplied. Click here for full information or to register. 
Healing Yoga for Optimal Metabolism with Deborah Devine
Sunday, January 14th , 2018 from 2:00 pm to 5:00 pm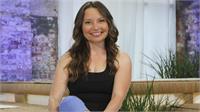 Join Deborah Devine to look deeply at the simple and ancient Yogic practices that work to bring us into balance and optimize our health. Learn ancient yoga secrets that help us experience self-acceptance and body confidence as we activate metabolism and drop physical, mental, and emotional weight.
LIMITED SPACES AVAILABLE – REGISTRATION IS REQUIRED (no drop-ins).
Join Deborah Devine for an experience of practice that supports a sacred and special part of our being, our sexuality!